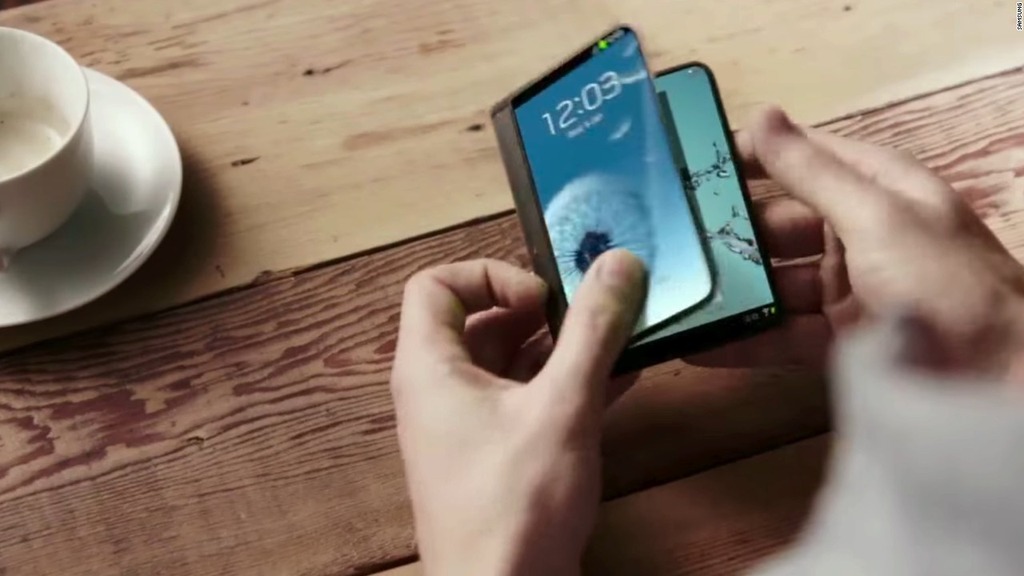 The latest rendered image of the Samsung Galaxy X smartphone, which can be folded back, was revealed by the LetsGoDigital technology news site, derived from a patent submitted to the World Intellectual Property Organization. is WIPO).
Samsung Galaxy X is expected to launch later this year or early next year. Samsung brought the device to CES 2018 and introduced it in a closed-door meeting with partners. The device is said to have a 7.3-inch OLED screen that folds inwards and comes with an S Pen.
This has also been confirmed by Samsung Mobile's chairman, Mr. Koh Dong-Jin, that the Samsung X will be a Note, rather than a separate product line: "Samsung will have one. The smartphone is capable of folding in the Galaxy Note line and is currently under development for release next year. "
The device is said to use a polyimide film to enable the screen to fold. This polyimide is extremely light, flexible and especially resistant to heat and chemical resistance, which is an extremely suitable material for the Samsung Galaxy X's screen. The device was launched in Q3. 2017, however, according to Business Korea, a Samsung screen material supplier has not been able to meet production requirements and postpone the process until January 2018.
Samsung has registered a patent The device is capable of folding for many years. However, the company has recently begun to confirm its ability to release the device in the future.