Samsung has announced a special edition of the Galaxy Note 8 business-oriented. The hardware is the same: the novelty is in the 3 years of monthly security updates.
The Galaxy Note 8 Enterprise Edition was released in the US for $ 994, while the traditional version comes out for $ 929. You will not find it in traditional stores: you need to trigger a sales rep.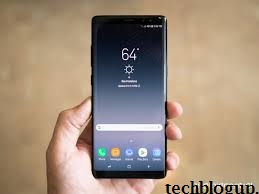 The Enterprise Edition will receive monthly security updates "for up to three years," and will be available for purchase over the next two years – so your team will not have several different smartphones.
In addition, it comes with services to implement Note 8 faster within the company. Knox Configure allows IT administrators to install apps and adjust settings remotely; while the Enterprise Firmware Over the Air (E-FOTA) provides a control center for software updates on the devices.
By 2015, Google has begun releasing security patches that do not require upgrading to a new version of Android. That way, even if you're in KitKat 4.4, it's still protected … that is, if the manufacturer wants it.
In June, only 42 Android models had received security patches in the previous sixty days. Most were from Samsung, LG and Google itself (Nexus and Pixel lines). The fragmentation of Android is reflected here. Now, Samsung has turned that into a product. Want guaranteed security updates? Pay a little more in Note 8!
I do not think Google is very happy about it. According to the company , half of the devices in use by the end of 2016 had not yet received security updates. She promised to improve this by working with manufacturers and operators.
Recently, Google released the Pixel 2 and Pixel 2 XL; both will have software and security updates for three years , by 2020.